"But as it is written: 'Eye has not seen, nor the ear heard, nor have entered into the heart of man the things which God has prepared for those who love Him' But God has revealed them to us through His Spirit. For the Spirit searches all things, yes, the deep things of God."-1 Corinthians 2:9-10
I was walking down a street named Victoria which was really a sad name for the place. There was nothing victorious about the place or the people who lived there. The street was notorious for its crack addicts and sex workers. I walked passed a seedy hotel and caught a glimpse of an emaciated sex worker. I don't know how old she was but she was definitely younger than she looked. Her face looked sad and lost. She was sitting on the steps of the staircase and resting her head against the dirty wall. She looked exactly like the mental images one would have of a heroin addicted prostitute. I only saw her for a second but I never will forget her. I believe God wanted me to see her because I will never forget her. She does not know who I am or my name and she did not even see me that day. She was exhausted from the burdens life had dished out to her. I felt helpless as I walked away from the scene. I prayed for her. She is someone precious. She is the lost sheep that Jesus would leave the ninety nine to search for. Victoria Street is one of the filthiest places in the red district but the lost sheep seem find themselves in this place and similar streets like it. Everyone thinks that they come to this place because of drugs. This is an easy answer to the problem. God does not call His church to look for easy answers. God has called us to listen to the Spirit. The Spirit searches all things, yes, even the deep things of God.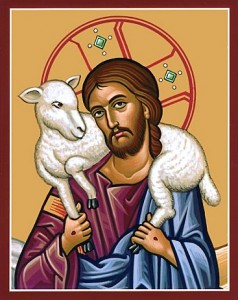 We have been absent from street ministry for more than ten years. Things have gotten worse according to some of the missionaries. The violence among the children has increased. The number of crack addicts is on the rise. However, the children still go the streets for the same reason they did when we started working with them twenty years ago. Nothing has changed in this aspect. All the children go to the street because it is safer for them. The red light district is a haven for those who are abused and rejected by those who are supposed to care for them and love them. The sex workers and the homeless adults are in the streets because this is their final stop. This is the only place that would accept them. It is not a gracious place by any means. However, this is the place where they feel safe. We might not feel safe there because we have a safe place in our homes among our families. They don't have any family in the true sense of the word. This is why Jesus left the ninety-nine in search of the one because the one really has no one in this world except for the Good Shepherd.
In the Book of Numbers, God commanded the people of Israel to set aside certain places to be cities of refuge for those who unintentionally murdered someone. These places were a place of protection for these people from those seeking vengeance. The purpose of the city of refuge is to protect those who are in danger of harm. The red light district is a city of refuge for these children. However, a city of refuge is not supposed to be a permanent place of abode. We might have a romanticized idea of a place of refuge. In our minds we think of a place of refuge as some place peaceful and beautiful. For a refugee, a place of refuge is just somewhere temporary. It can never be home. Refugees always dream of going home. These children, the adults and the sex workers dream about going home as well. They dream about a family. They dream of a better life. However, they cannot leave their city of refuge until they know that they going somewhere better. The drugs and destructive sex numbs them from the pain they suffer as they begin to lose hope of returning home. However, the Spirit reveals the deep things of God. We cannot ask people to leave their refuge without offering them a home.       They need not just a physical shelter only but a family. These children are in what seems to be the bottomless pit and those who listen to the Spirit have a message of hope for them.
"I waited patiently for the Lord;And He inclined to me and heard my cry. He also brought me up out of a horrible pit, out of miry clay.And set my feet upon a rock, and established my steps.He has put a new song in my mouth-Praise to our God; Many will see it and fear, and will trust in the Lord."-Psalm 40:1-3
God calls us to experience His grace and power in a deeper sense each day but we cannot see and hear His power if we are not willing to see the deep things God is doing in our lives and those around. We cannot see the power of gospel if we are not willing to listen to the deep thing the Spirit is saying to us. We won't be able to hear the Spirit until we are willing to go beyond the superficial and listen to the deep things of the Spirit. However, we can only listen to the Spirit if we are willing to become instruments of God's grace.
Please share your thoughts on this.